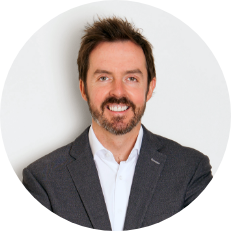 A message from our founding Director
Welcome to U Consulting. Founded in 2013, after 13 years working in the financial sector, I wanted to create a financial planning and advisory service that would make a real difference to peoples' lives. Today, we have a dedicated team of wealth advisors with a unified passion to help clients get on in their financial life.
Each of our financial advisors have the Certified Financial PlannerTM status – the premier international financial advisory qualification. We believe in continuous learning and development to offer the most professional and results-driven service. We collaborate as a team to ensure the very best outcomes for our clients, who are at the heart of everything we do.
We want to help you achieve what is most important to you. We believe that knowledge of your life is imperative to helping you achieve success in life. We go to great lengths to understand your values, help you define your purpose in life and design a plan to achieve it.
Our job is to help you create the life you want and once created, to help you live it knowing that you are optimizing your financial position. We hope to guide you to make the best decisions for you and your family and go on the journey with you to ensure your objectives stay on target.
Trust is the foundation of all good relationships and is at the very core of our service. We believe our unique approach backed up by our expertise and experience has earned us our clients' trust and confidence.
We look forward to working with you.
Brian Flanagan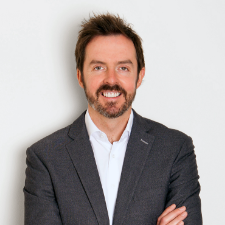 Brian is the founder and Managing Director of U Consulting and has over 20 years' experience in the financial services industry. Prior to setting up U Consulting in 2013, Brian worked with Financial Independence Corporation for over 5 years heading up their Financial Services arm and was also a Senior Financial Consultant with Cornmarket Financial Services.
Expertise:
Brian specialises in financial education, portfolio design and strategic financial planning for senior managers, directors and business owners.
Education & Qualifications:
MSc in Financial Services (UCD)
CERTIFIED FINANCIAL PLANNER™ (CFP®)
Qualified Financial Advisor (QFA)
Tax Technician (TMITI)
Specialist Investment Advisor (SIA)
Memberships:
Financial Planning Standards Board Ireland (FPSB)
Irish Taxation Institute (ITI)
Institute of Bankers (IOB)
Life Insurance Association (LIA)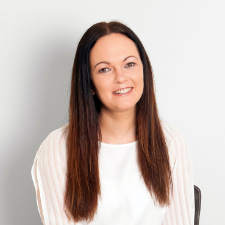 Olivia joined U Consulting in 2016 having previously worked with Cornmarket Group Financial Services. She has over 17 years' experience in the financial sector working in a variety of roles to include administration, compliance and office management.
Education & Qualifications:
Professional Diploma in Compliance (IOB)
Qualified Financial Advisor (QFA)
LCOI
BA in Economics and French
Higher Diploma in Systems Analysis and Design
Memberships:
Life Insurance Association (LIA)
Association of Compliance Officers in Ireland (ACOI)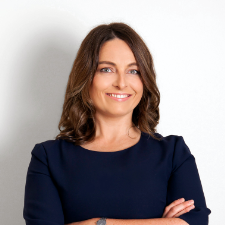 Co-founder, Ruth Creaven has had a diverse and interesting career path. Having studied science in Trinity, she specialised in immunology with biochemistry, Ruth then went on to study pharmacy and is a registered pharmacist working both in the pharmaceutical industry and the community. She has a professional Diploma in Compliance (LCI) in financial services and is currently completing a postgraduate certificate in workplace wellbeing with the health promotion department in National University of Ireland Galway. With 15 years' experience in these roles, Ruth brings a unique skillset to the business.
Education & Qualifications:
BA Mod
B Pharm
M Pharm
LCI
Memberships:
ACOI (Association of Compliance Officers in Ireland)
MPSI (Pharmaceutical Society of Ireland)
We work with private clients, business owners, managers, company directors and CEOs. We also work with companies who want to help their employees realise their financial potential.